Realforce

Features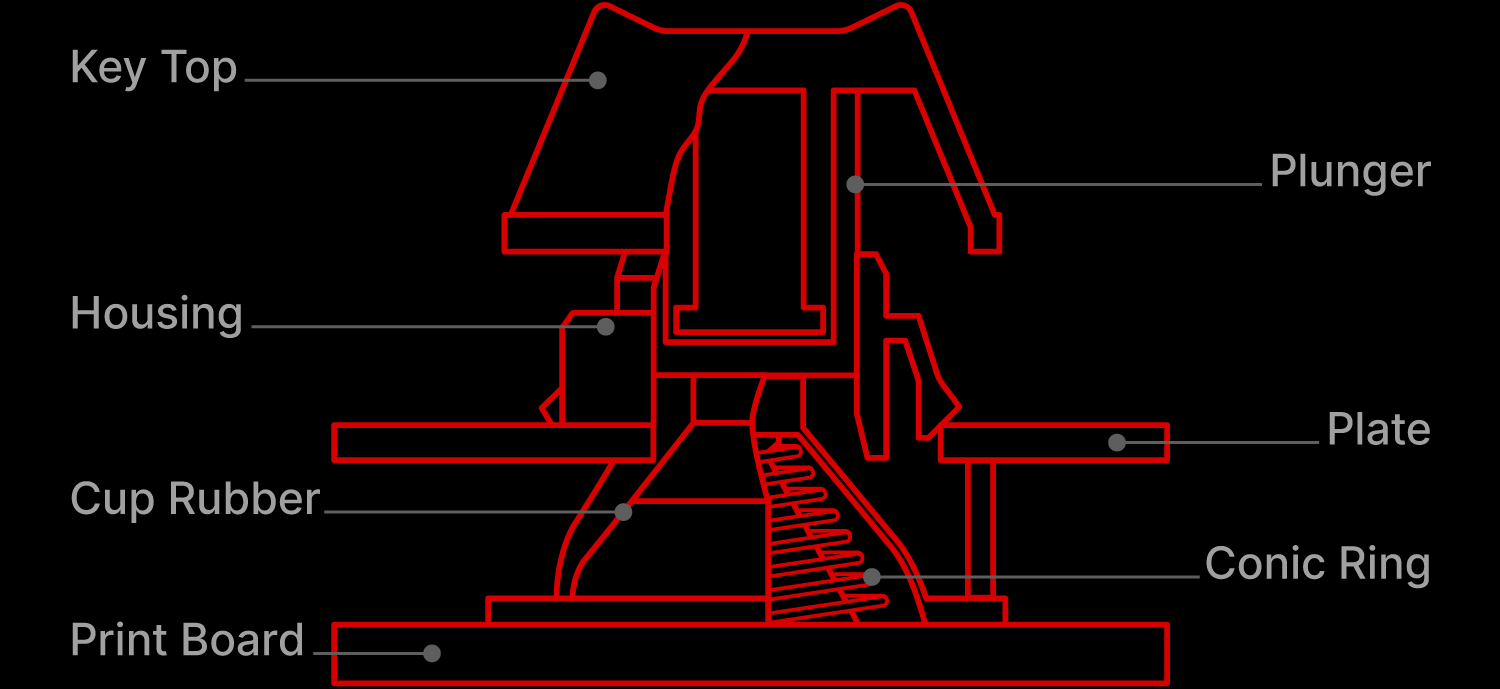 Topre Capacitive Key Switch
Superior key touch feel.
No chattering.
No contact mechanism.
Made in Japan.

Typing setting less burdens and less fatigue on fingers
Keys for little fingers input are designed at 30g where the majority area of keys are designed at 45g allowing lighter force to press keys. (All S series keys are 30g)
* Specification varies depending on model.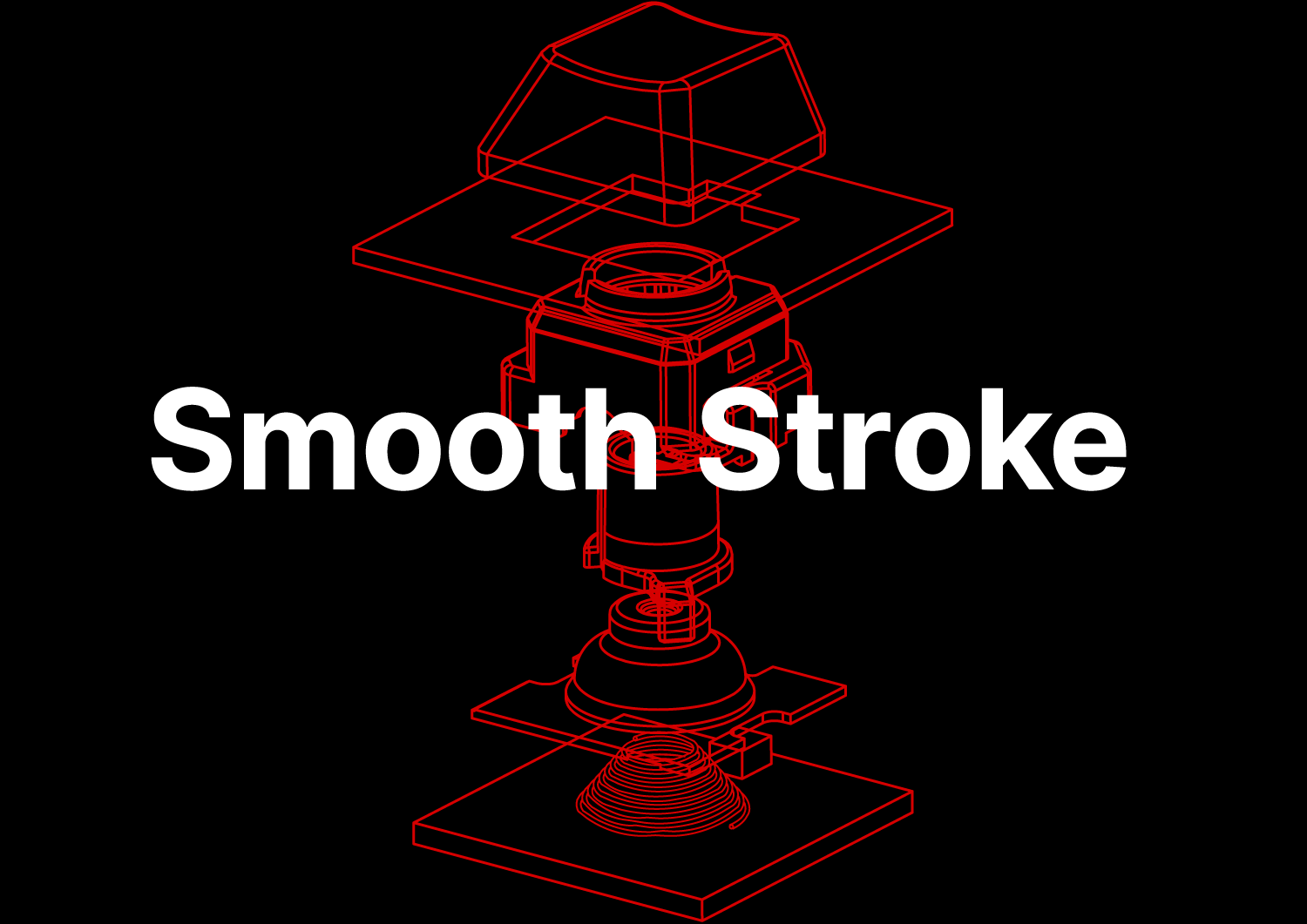 Ultimate Key Touch Feeling
Topre engineering team focus to deliver best key touch experience for typing and game play. Your fingertips feels ultimate comfort when you play the game. Also, No chattering & 50 Million life times by Topre "Electrostatic Capacitive & Non Contact" unique key switch technology. It's more than 15 years history at expert keypunch operators in Japan.
Function key enables faster operations
The function key allows for faster operations of the media player, browser, e-mail, and calculator, and configuration of LED settings.
Please refer to the following for key combinations.

Ergonomic Form Factor
The step sculpture design allows for smooth movement across keys and comfortable typing over long play time.
No chattering, no double entry malfunction even you stopped pressing the key halfway
It will sense the difference (hysteresis) between the position where the switch is pressed and the position where the switch is depressed.

Full N-key Roll Over
No matter how fast you are, you'll never miss. The REALFORCE RGB can keep up with any number of keystrokes and ensure you're always in control.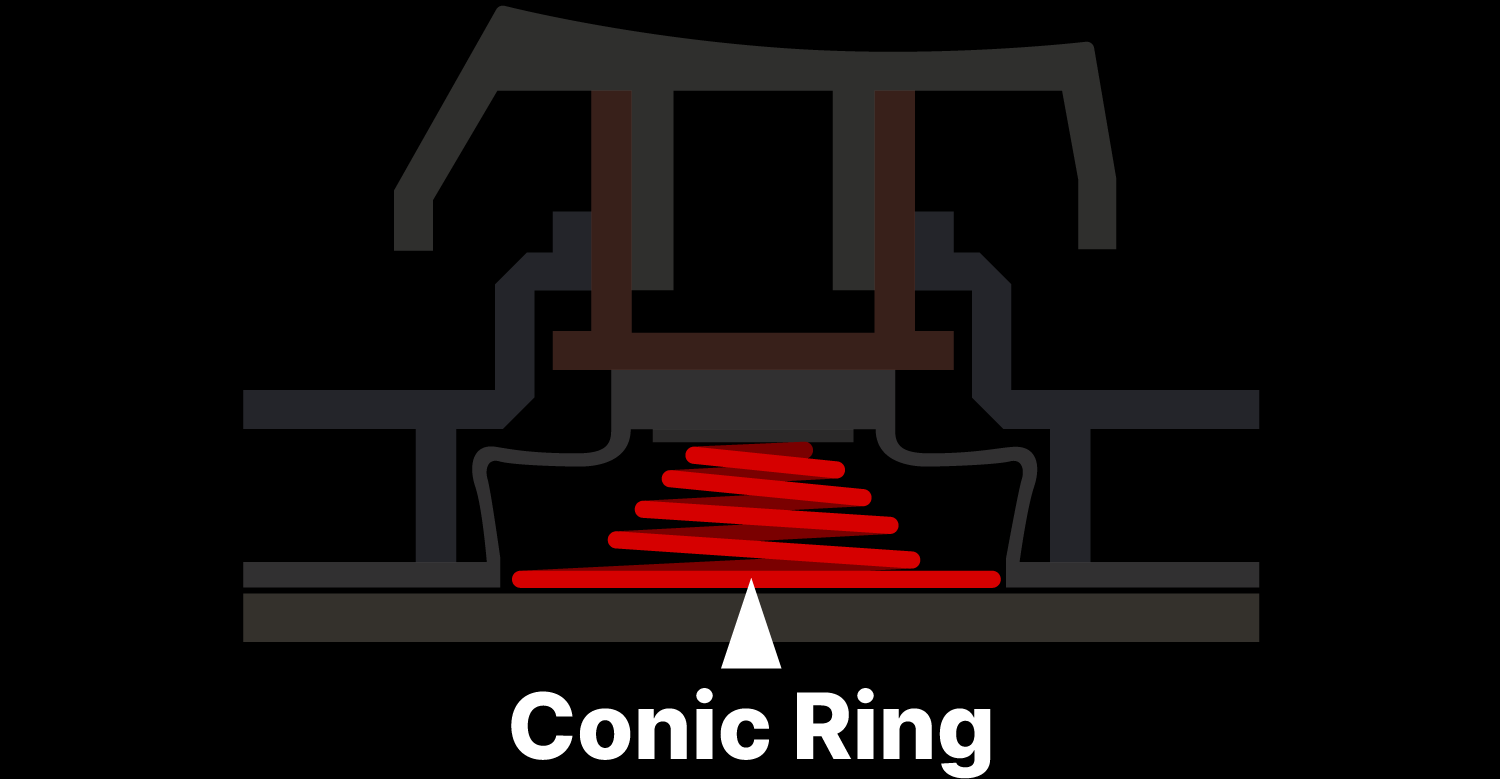 Simple structure with overload characteristics priority
Since the structure consists to only pushes down the conical spring without loading influence on typing, the dome is designed the load characteristics in priority.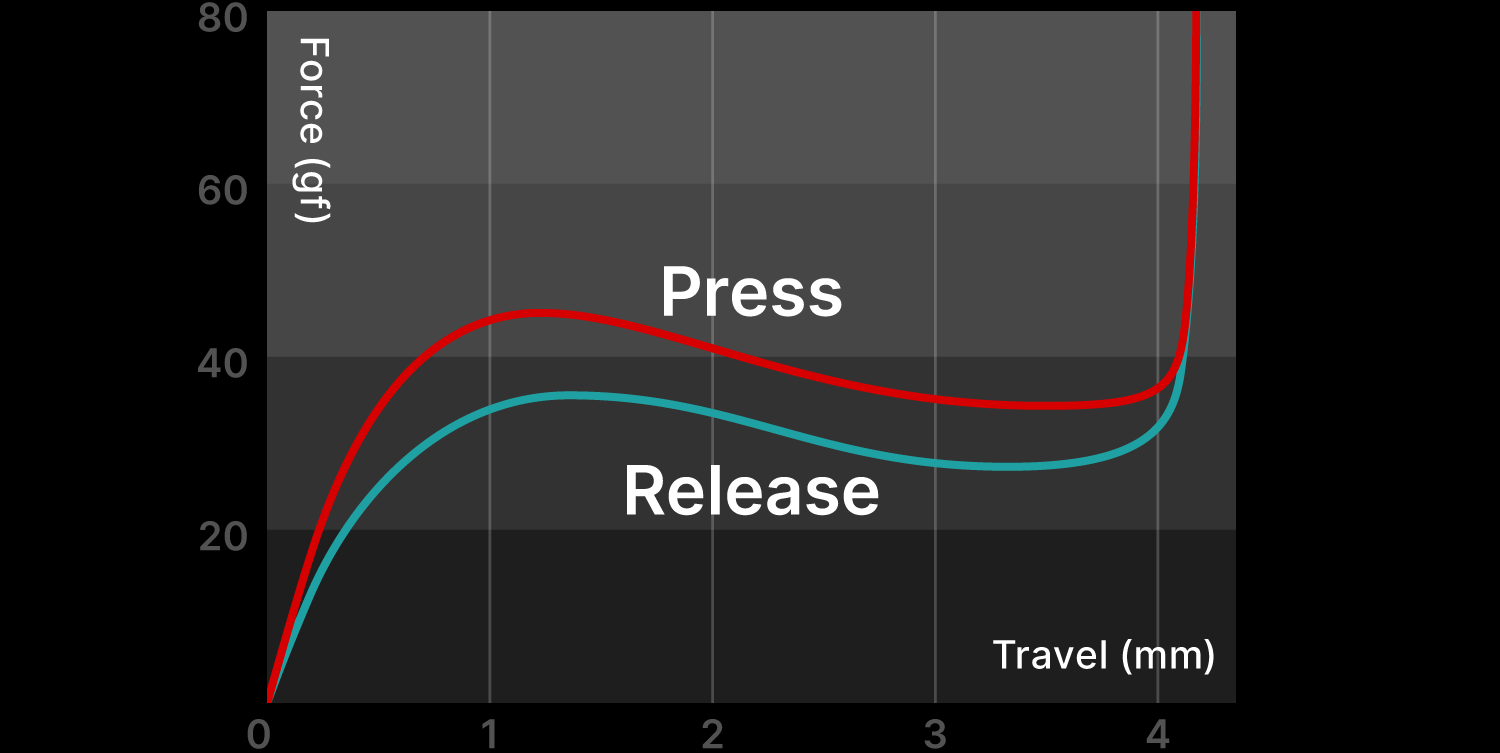 Force Diagram
Silky-Smooth keystroke.