Features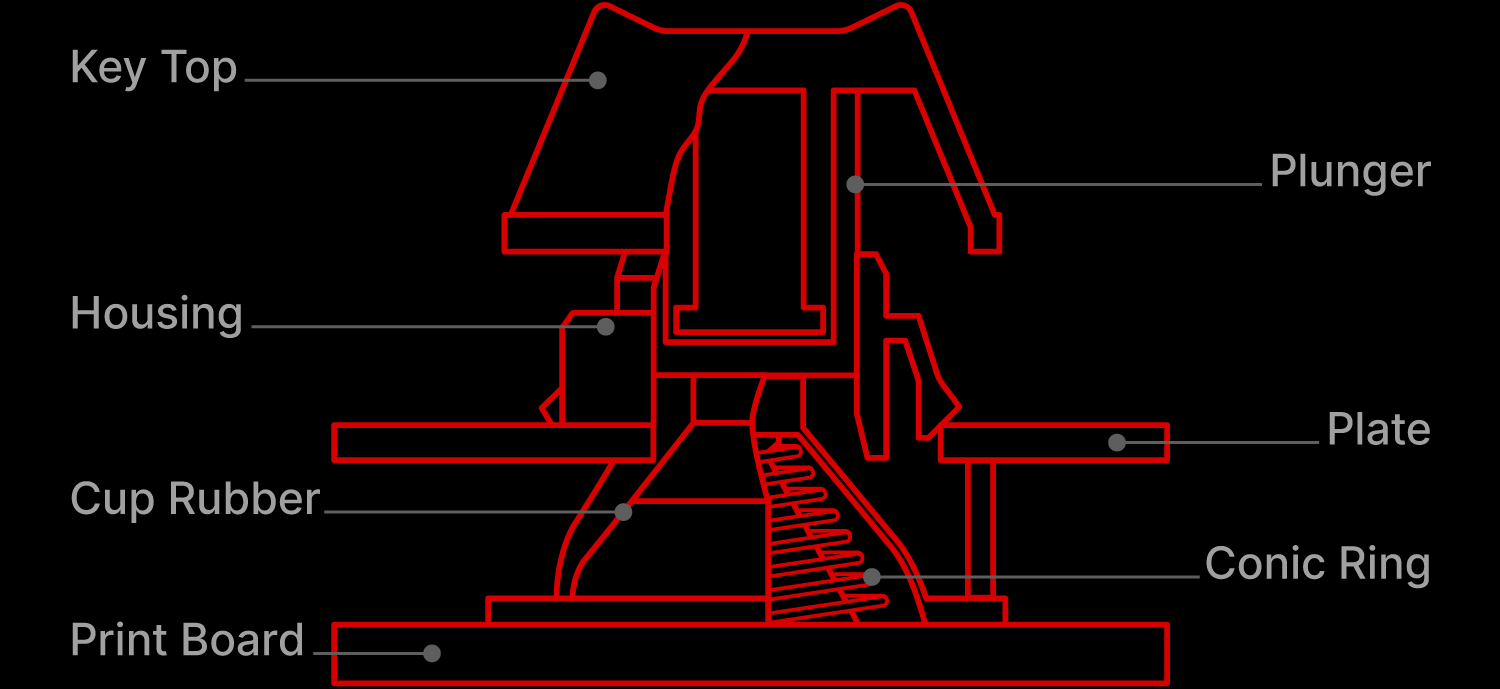 Topre capacitive contact less key switch
Realforce utilizes an original Topre capacitive contactless key switch mechanism. When the two electrodes inside the switch come close together (without physical contact) the sensor recognizes this as a key press. No chattering. Durable and long-lasting.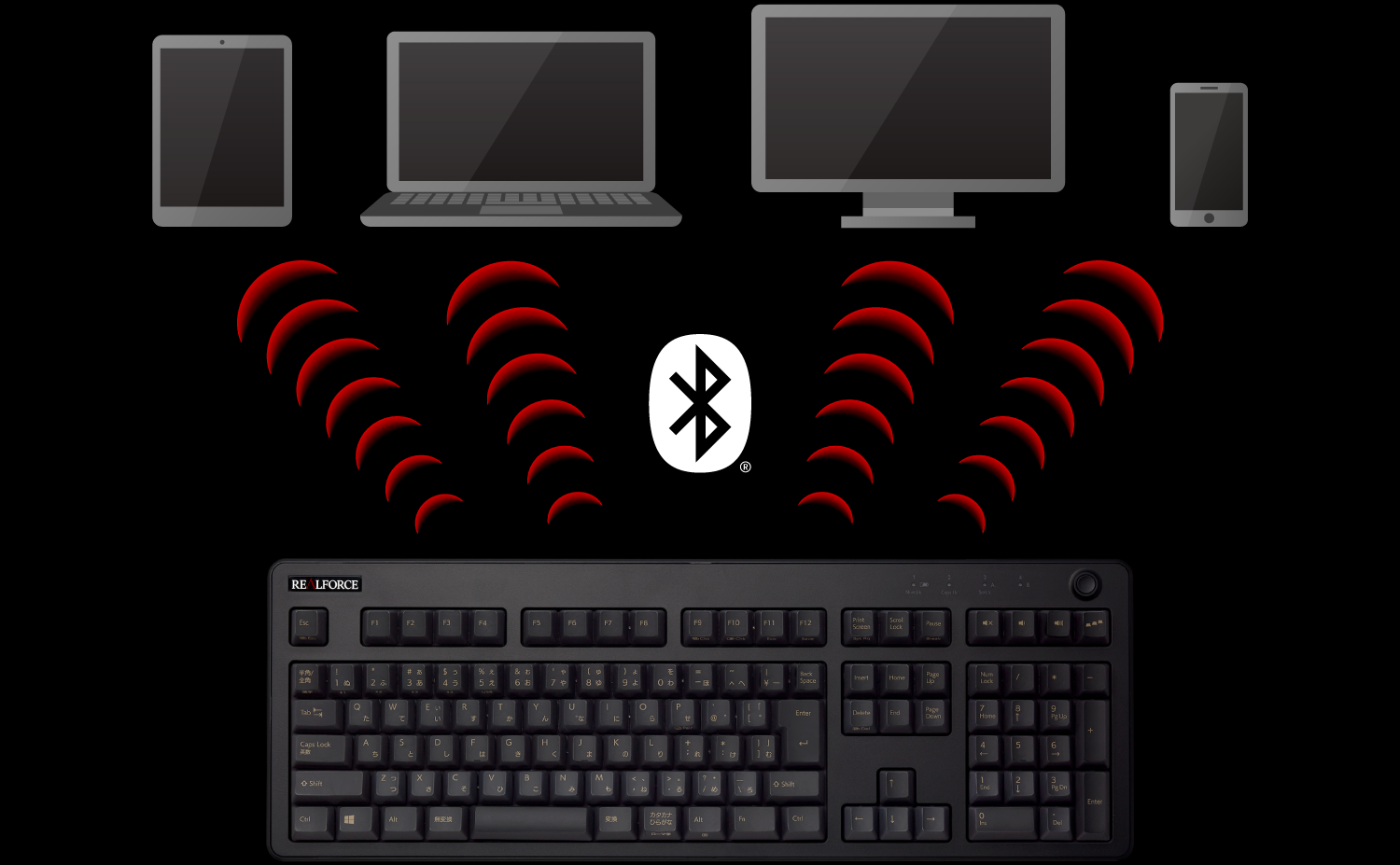 Bluetooth 5.0 & USB wired connection
The hybrid models of the R3 Keyboard can connect with up to 4 devices such as smartphones, tablets, and PCs. You can easily switch between devices as desired. These models can also be used as a USB keyboard with the included detachable USB cable (USB Type-C <-> USB Type-A), allowing you to connect up to 5 devices at one time (4 Bluetooth and 1 USB) and switch between them on the fly.
* The USB cable can be used to provide power during wireless connection.
* This feature applies only to the Hybrid models of the Realforce R3 Keyboards.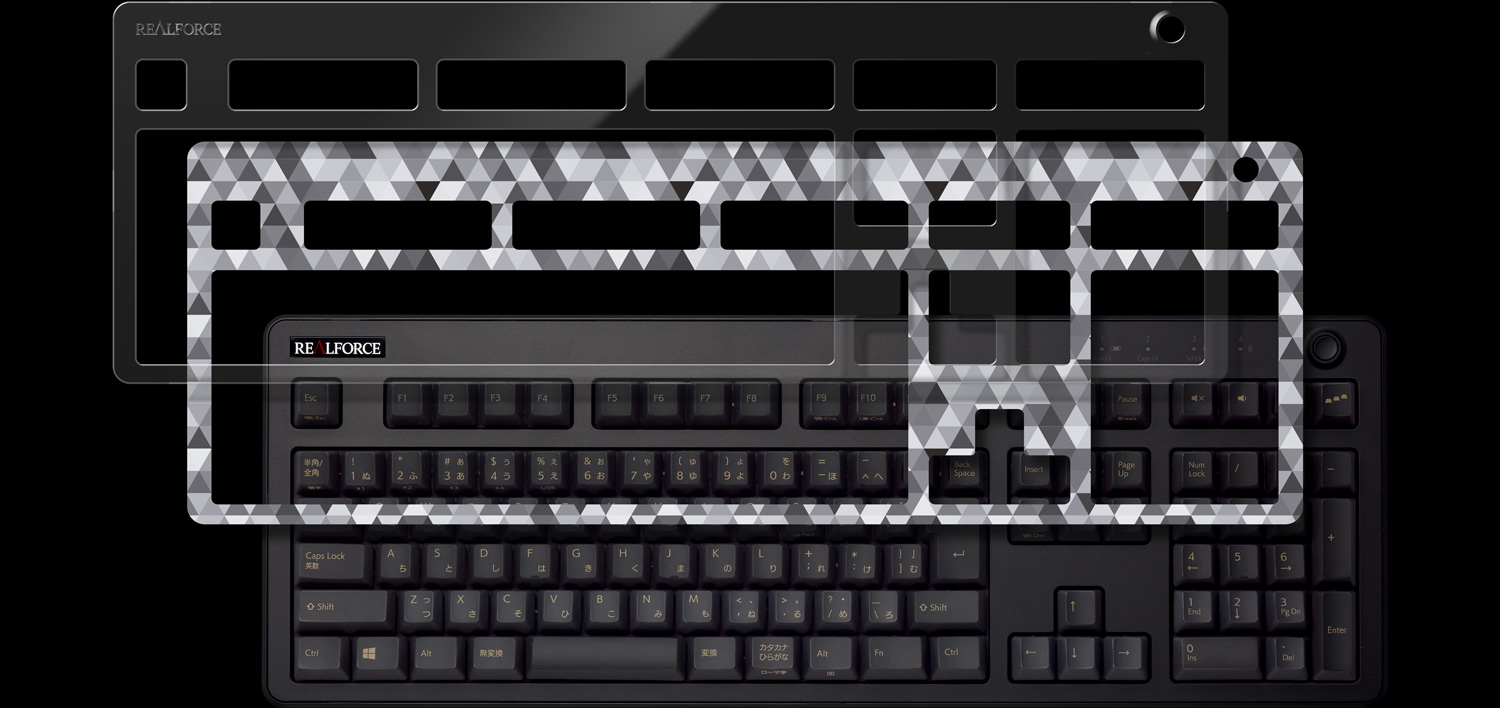 Fully customizable
With the optional Panel Design Kit (includes 1 x clear panel and 5 x panel sheets), you can print your own designs to change the color and design of your R3 Keyboard. The panel sheets are custom designed to fit the R3 Keyboards. The color keycap set includes 8 different colors to choose from, allowing you to customize your keyboard to your own liking.
* R3 Keyboard only.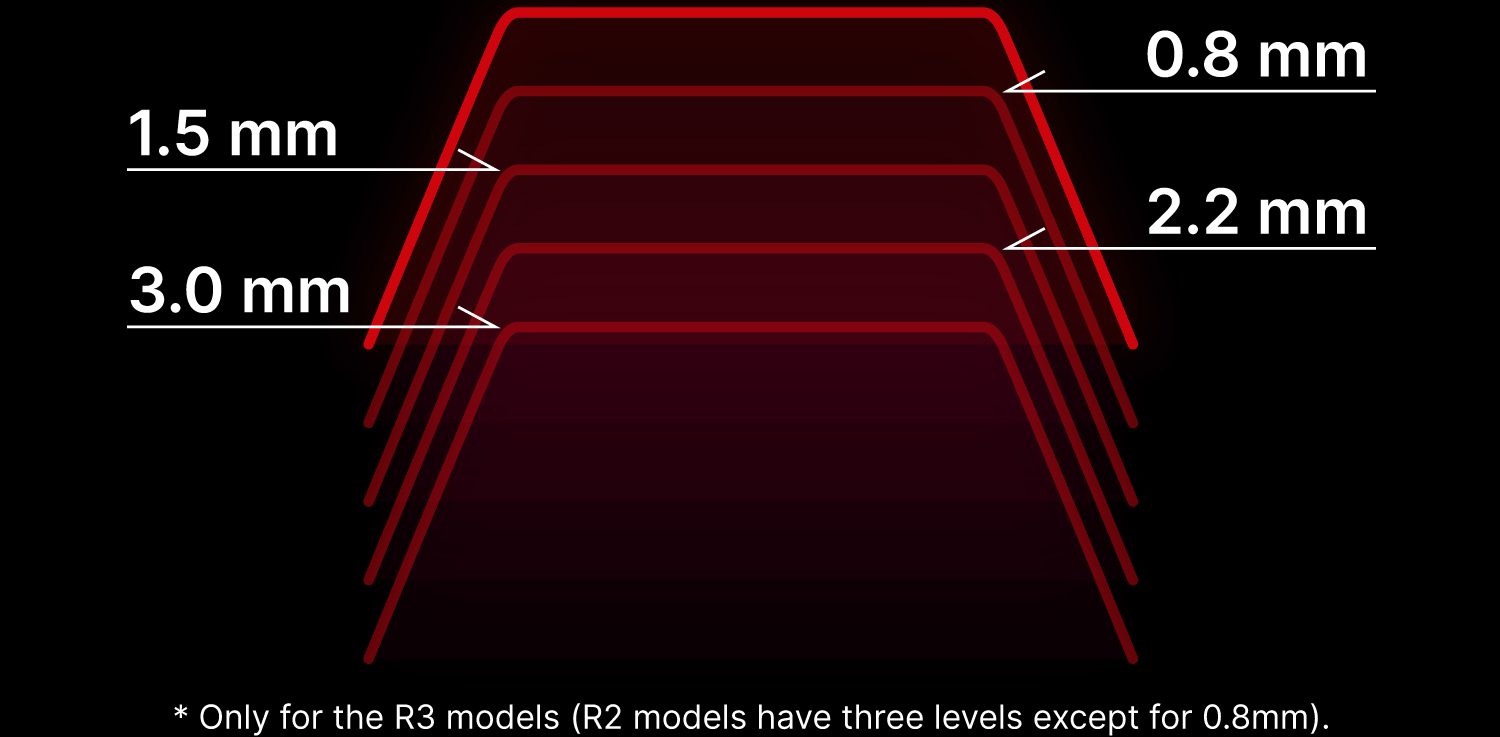 Adjustable switch
On

position with APC (Actuation Point Changer)

Topre's unique APC (Actuation Point Changer) functionality allows all R3 Keyboard models to have an adjustable actuation point (On position) for each individual key switch at 4 steps: 0.8mm, 1.5mm, 2.2mm, and 3.0mm. (R2 models are 3 steps only: 1.5mm, 2.2mm, and 3.0mm). This allows for optimization of the response speed of the key switches. For example, keys that need to be pressed quickly can be set to a shorter setting (e.g. 0.8mm) and keys that are often pressed by mistake can be set to a deeper setting (e.g. 3.0mm) to minimize input errors. If you feel the key travel is too long the optional key spacers (2mm or 3mm) can be installed under the keycaps to speed up the return of the key switches for quicker keystrokes. In addition, by shortening the keystroke depth, the keystroke touch and feel changes to that of a thin keyboard and key noise is reduced.

Optimized key press force setting for less fatigue
Realforce brand keyboards are available with three key press force settings: 45g, 30g and variable weight. In particular, Topre's unique variable weight key switch models are optimized with different key weights. 45g for keys pressed with the index finger and 30g for keys pressed with the pinky finger. This makes it easier to press each key according to the relative strength of each finger. The key press force setting is ideal for those who use the keyboard every day for documentation, e-mail, text chatting, programming, etc.
* Specifications may vary depending on the model.
* Key switch press force may have a slight variance.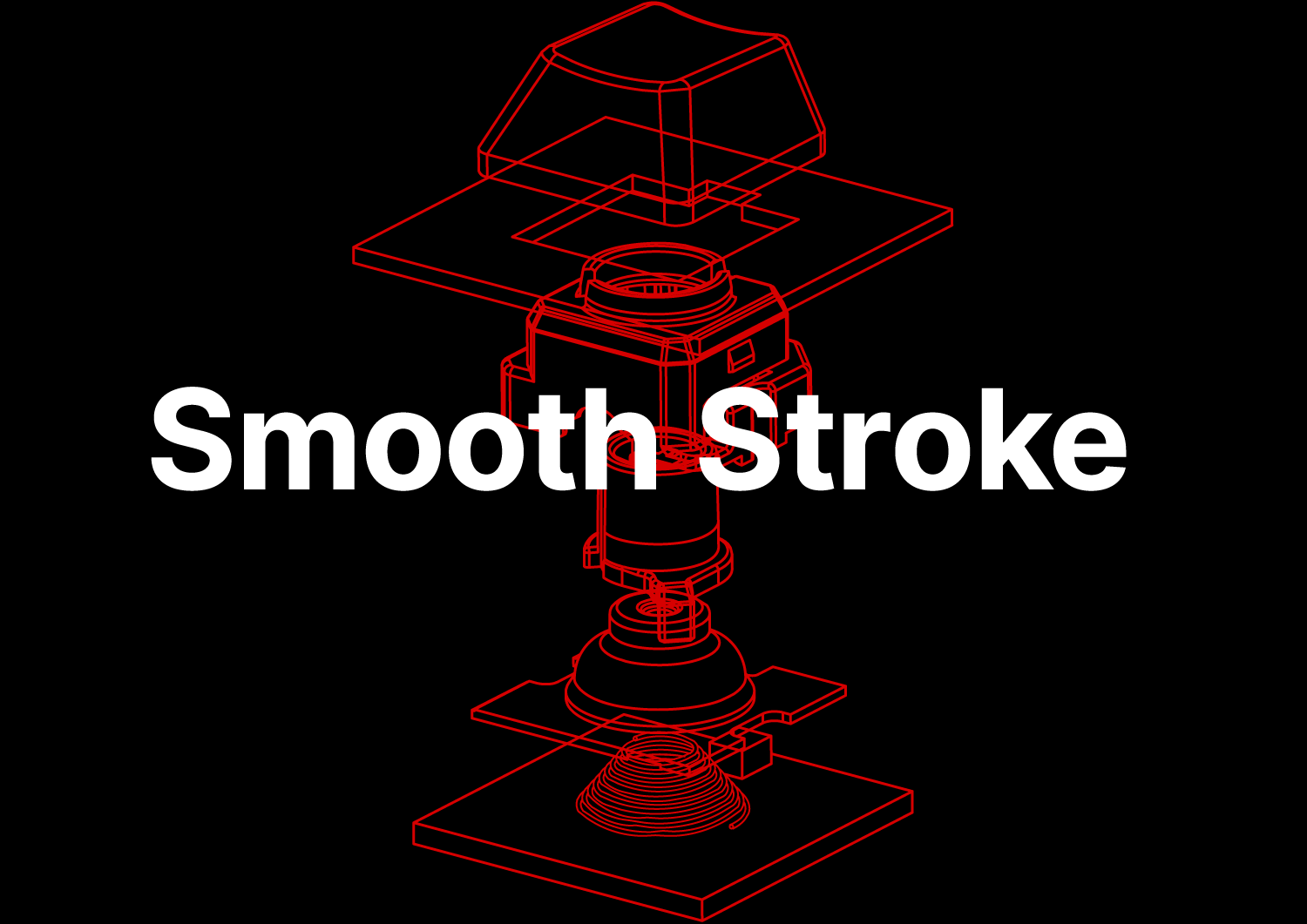 Smooth key touch feeling
No need to press down on the keys, The force adjusts naturally over the entire key stroke.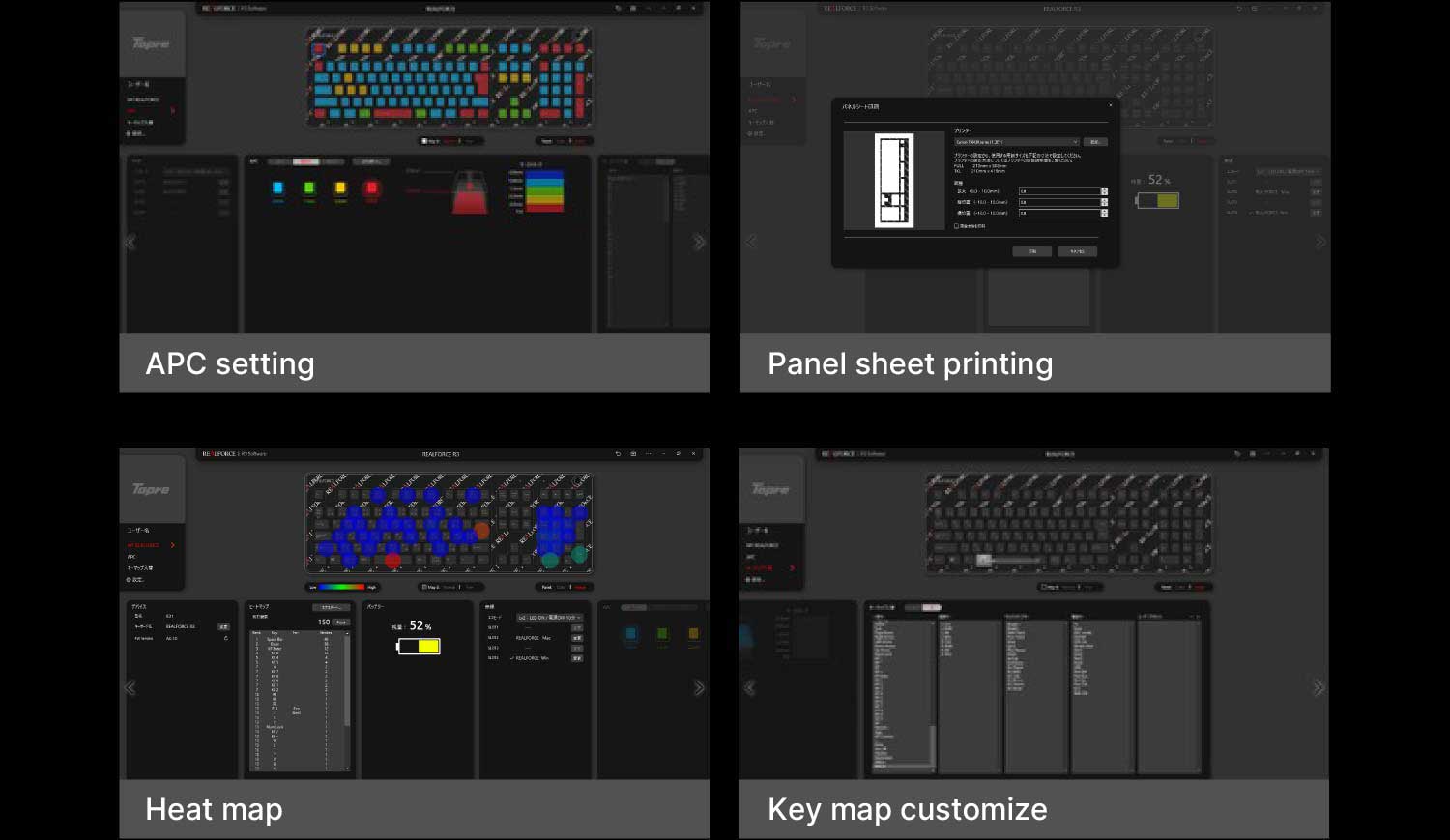 Realforce

software for further customization

Realforce R3 users can access the following settings and save their custom settings to the on-board memory.
APC (Actuation Point Changer) setting: Adjust the actuation point depth of each key by selecting from 0.8mm, 1.5mm, 2.2mm, or 3.0mm. Available only on models with APC.
Panel design customization: Customize the keyboard frame with your favorite design and print it on the panel sheet. (The optional Design Panel Kit and a supported inkjet printer are required.)
Heat map: Allows you to visually check the keys you use most often and adjust them using APC or other customizable settings.
Custom Keymap function: Allows you to change the key assignments as desired.
Key layout switching function: Switch between two key layouts (A or B) on the fly depending on the application or OS. (R3

Keyboard

only.)
ECO mode setting: Adjust the battery consumption when using Bluetooth. (Available only for R3

Keyboard

wireless models.)
Firmware update: You can update your

Realforce

Keyboard firmware by yourself via the software UI.
Onboard memory: Allows you to save your custom settings to the keyboard itself for use in office environments where software cannot be installed on the PC.

Key shape suitable for high-speed input
Key layout is a "Step Sculpture" design. Each row of keys has a different shape when viewed from the side to match the movement of the fingers. This is ideal for touch typing (typing without looking at the keys), as it allows for accurate operation with less finger movement, reducing the stress on the fingers.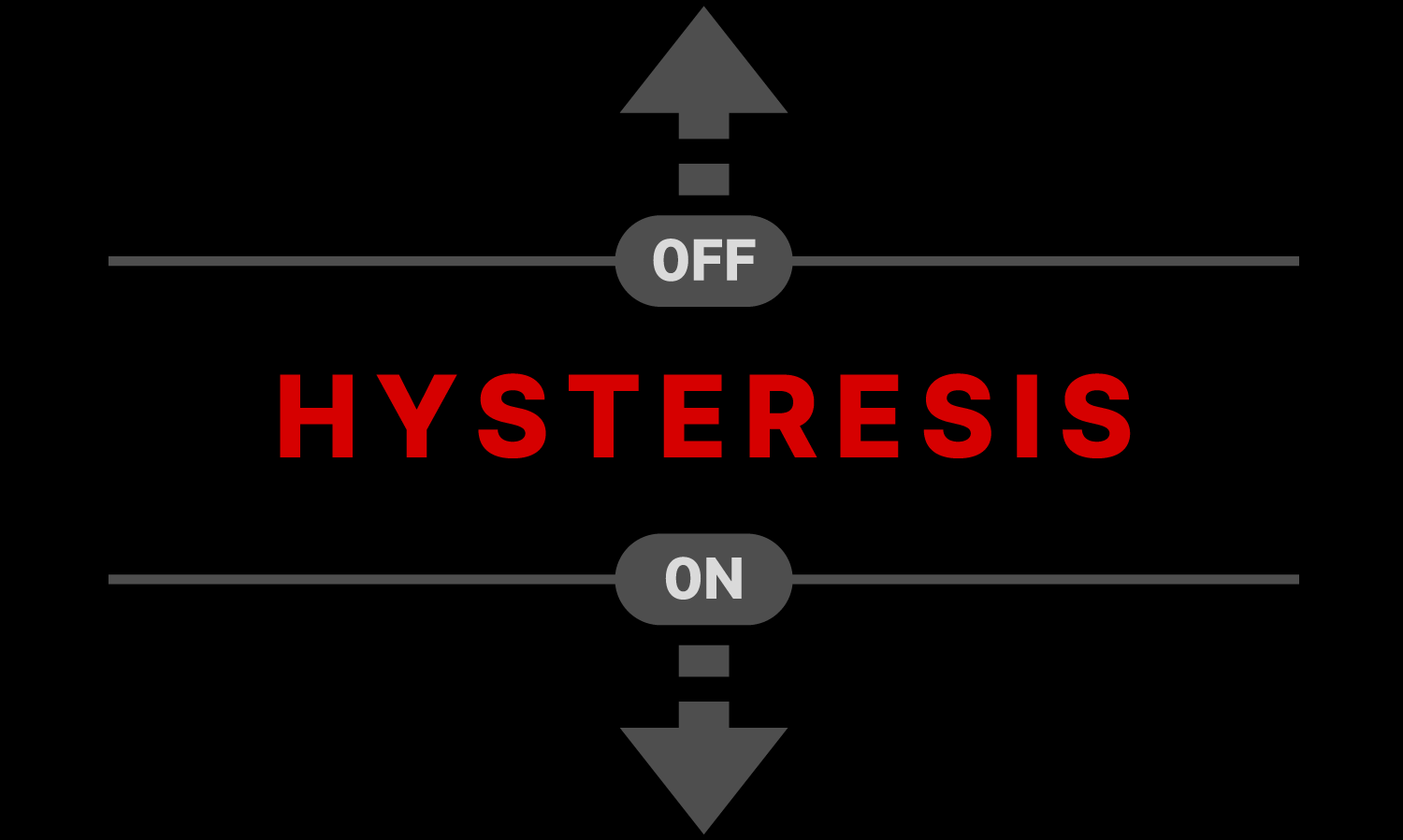 Chatter free
The hysteresis between the switch On (press input) and Off (release input) positions prevents double input (chattering), which is one of the causes of malfunction. An advantage of capacitance-free switches is that there is no contact point (as there is in mechanical or membrane switches) which structurally prevents double input (chattering) and provides a stable input environment for a long time.

Full n-key rollover
All keys can be pressed at the same time and all keys will be recognized in the same order as they are pressed. All keys are input correctly even if they are pressed simultaneously during high-speed typing. Professional operators and gamers can use the keyboards with confidence. (There is a limitation when using Bluetooth connection.)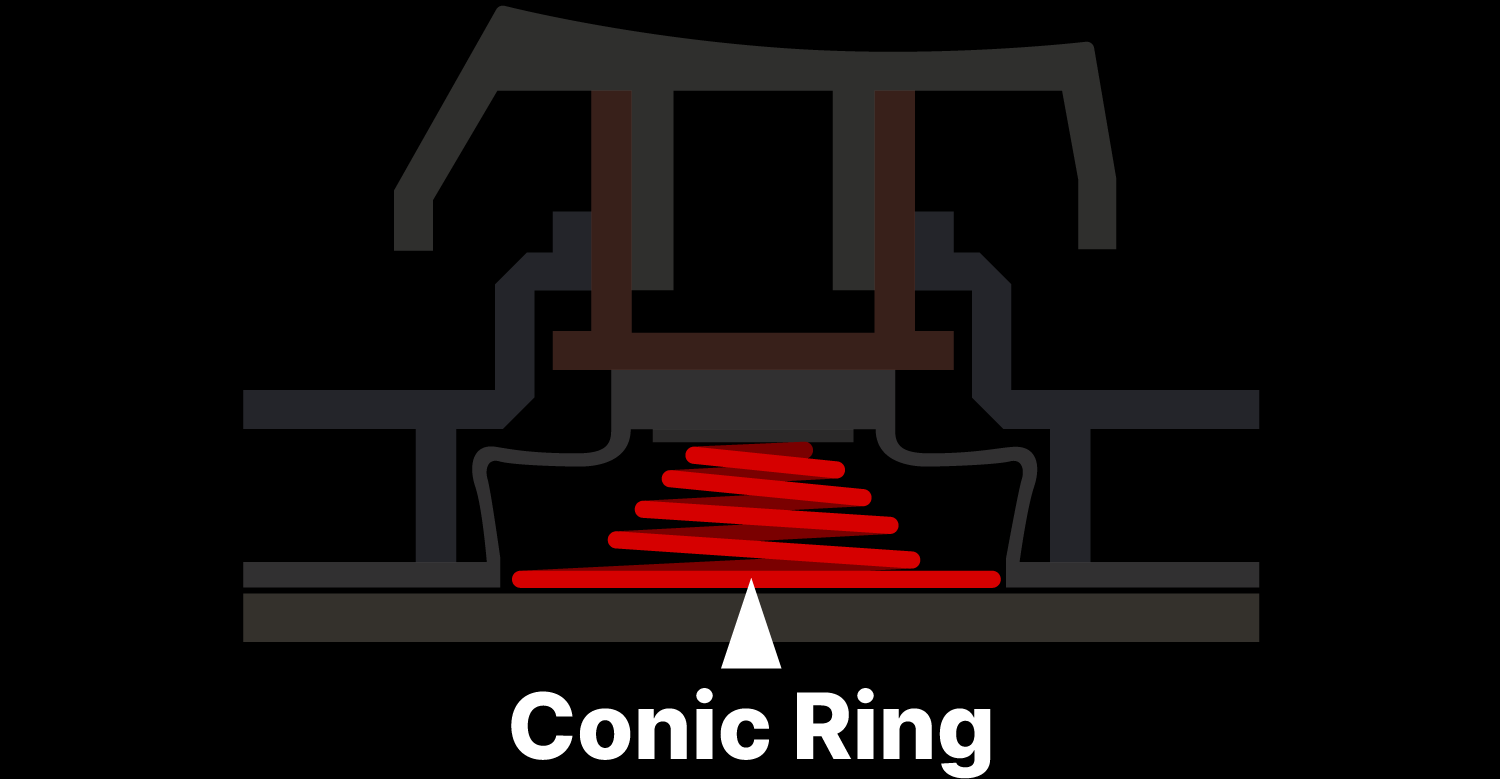 Designed for comfortable typing
The key press input occurs by pushing down the conic ring, which has no force impact on typing. The rubber dome is designed with tactility as a priority to enhance comfort.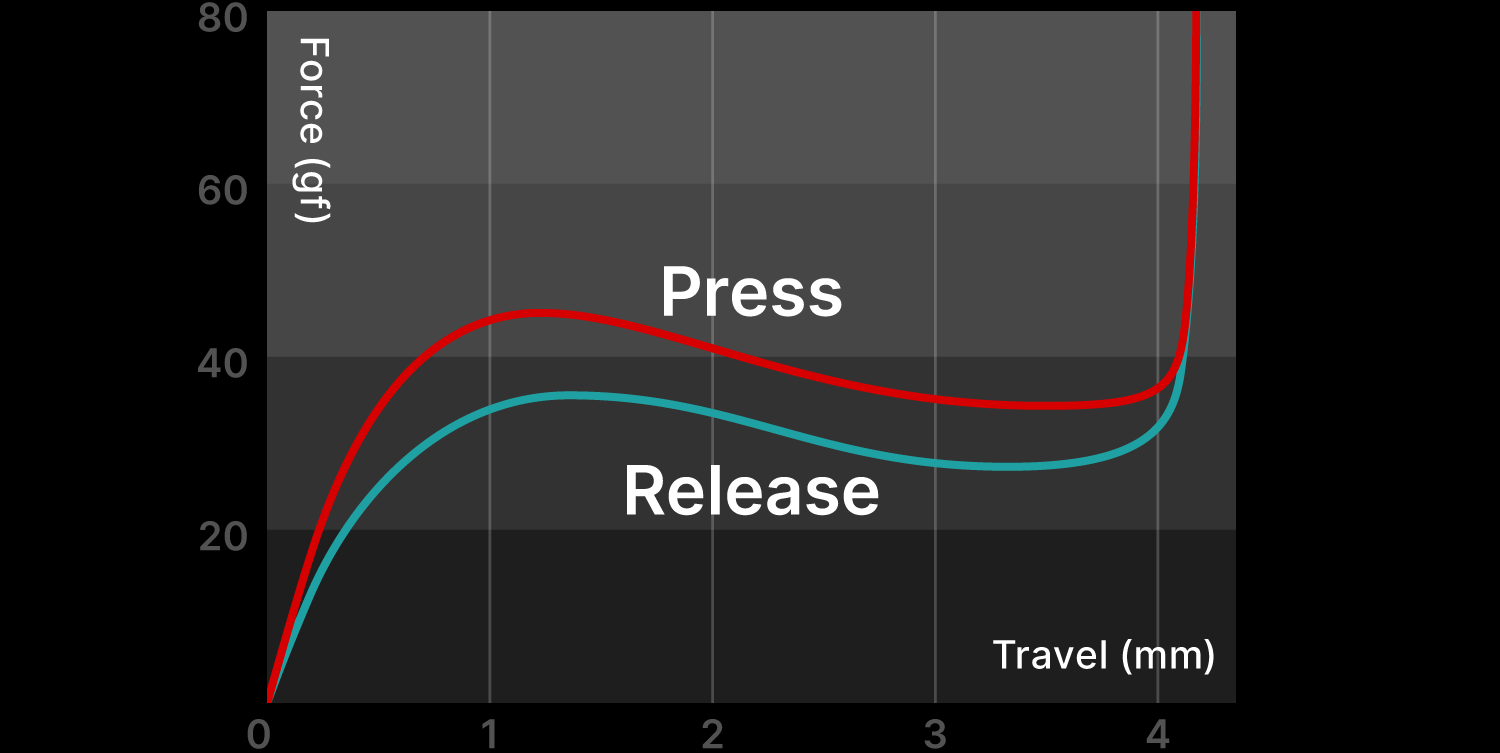 Soft tactile feeling that is gentle on the fingers
The key press force changes gently and you can feel the full stroke. There is no need to bottom out when typing, which reduces the stress on your fingers.